Your MacBook Pro is more than just a laptop; it's an investment in productivity and creativity. Protecting it from the rigors of daily life is essential. That's where a protective laptop case comes in. With so many options available, it can not be easy to choose the best one. In this blog, we'll explore some of the best protective laptop cases for MacBook Pro to help you make an informed decision and safeguard your valuable device.
Best MacBook Pro Cases
The Helm Laptop Case by Andar
The Andar Helm laptop case combines a sleek design with reliable protection for MacBook Pro and MacBook Air users. Crafted from premium full-grain oil-waxed leather, this slim and lightweight case safeguards your laptop from scratches and minor impacts without compromising on style. With diverse color options available, you can personalize your MacBook's look, and the case even includes a keyboard cover and screen protector for added convenience, making it a comprehensive and stylish choice for safeguarding your device.
Thule Gauntlet 4.0
Thule is renowned for its rugged and durable products, and the Gauntlet 4.0 laptop case is no exception. This case is built to withstand the elements with a weather-resistant zipper and a rigid exterior that offers shock protection. The padded interior and enhanced corner and edge protection ensure your MacBook Pro remains safe from accidental drops and impacts. It also has a handy accessory pocket for cables and accessories.
Inateck MacBook Pro Sleeve
If you prefer a sleeve-style protective case, the Inateck MacBook Pro Sleeve is an excellent choice. This cover has a sleek and lightweight design with a soft, felt interior that protects your MacBook Pro from dust and filth. The water-resistant exterior features a concealed zippered pocket for storing small items like a mouse or charging cables.
Mosiso MacBook Pro Hardshell Case
Mosiso offers many protective cases, including hardshell cases for MacBook Pro. These cases are available in various colors, allowing you to personalize your laptop's look while keeping it safe. The Mosiso hardshell case is easy to put together, provides full access to all ports and features, and has rubberized feet for stability. It's made from a polycarbonate material with impact resistance and scratch protection.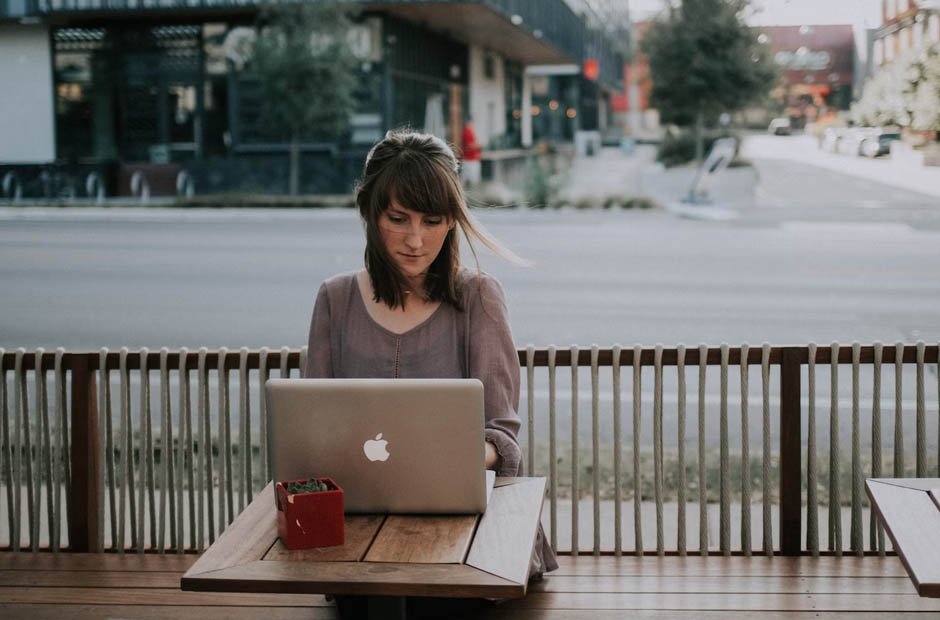 Tomtoc 360° Protective Sleeve
The Tomtoc 360° Protective Sleeve combines the best of both worlds—sleeve-style protection with the added security of a hardshell case. It features a soft, fluffy interior to prevent scratches and a reinforced bumper frame for shock absorption. The case also has a front pocket for storing accessories. It is spill-resistant, making it an ideal choice for extra protection without adding too much bulk.
KECC MacBook Pro Case
The KECC MacBook Pro Case offers a slim and lightweight design that doesn't compromise protection. It's made from high-quality polycarbonate material that shields your laptop from scratches, dings, and minor impacts. This cover comes in multiple colors to protect your MacBook Pro. Includes keyboard cover and screen protector.
How to Ensure the Right Laptop Case Size for MacBook Pro?
Ensuring that the laptop case you choose is the right size for your MacBook Pro is crucial to providing proper protection and a secure fit. To do so, follow these steps:
Check Your MacBook Pro Model and Size
Determine the exact model and size of your MacBook Pro. This information is typically found on the bottom of your laptop or in the "About This Mac" section of your macOS.
Read Manufacturer's Specifications
When considering a laptop case, carefully read the manufacturer's specifications and product descriptions. Look for compatibility information, which should specify the MacBook Pro models and sizes that the case is designed to fit. Ensure that your MacBook Pro's model and size are included.
Measure Your MacBook Pro
If you have any doubts about your MacBook Pro's size or if the product information needs to be clarified, take precise measurements of your laptop. Take measurements of your MacBook Pro's length, breadth, and thickness. Pay attention to any specific design features that may affect fit, such as a MacBook with a touch bar.
Compare Measurements
Compare the measurements you took with the dimensions provided by the manufacturer for the laptop case. Ensure that the case's internal dimensions are slightly larger than your MacBook Pro's measurements to accommodate a secure fit without being too tight.
Check Reviews and Ask Questions
Before purchasing, read customer reviews and ask questions on the product listing or from customer support if needed. Other buyers may share their experiences regarding the fit of the case with specific MacBook Pro models.
Visit a Retail Store
If you have the opportunity, visit a physical retail store that sells laptop cases. Bring your MacBook Pro and try fitting it into different cases to ensure the right fit.
Do Protective Laptop Cases Add Bulk to MacBook Pro?
The amount of bulk added by a protective laptop case to your MacBook Pro can vary depending on the specific case's design, materials, and intended level of protection. Here's a general overview:
Slim Cases
Some protective laptop cases are compact and lightweight, adding little bulk to your MacBook Pro. These cases primarily offer scratch and minor bump protection while keeping the overall profile of your laptop relatively thin.
Hardshell Cases
Hardshell cases provide a higher level of protection against impacts and scratches. They add bulk to your MacBook Pro as they snap onto the top and bottom of the device, creating a thicker profile. However, they still maintain a relatively sleek appearance compared to bulkier options.
Rugged Cases
Rugged protective cases are designed to offer maximum protection, often with multiple layers of padding and reinforced corners. These cases add bulk to your MacBook Pro but provide superior protection against drops, shocks, and other hazards.
Sleeve Cases
Sleeve cases are a different type of laptop protection. They are not attached to your MacBook Pro but are used to slide the laptop into for transport. Sleeve cases are generally slim and add little bulk when the laptop is unused. However, they offer minimal protection against impacts while the laptop is on the sleeve.
Conclusion
Investing in a protective laptop case for your MacBook Pro is a smart move to ensure its longevity and keep it looking pristine. The options above cater to different preferences, from minimalist hardshell cases to hybrid sleeves with added protection. When selecting a case, consider design, durability, and functionality to find the one that best suits your needs. Ultimately, the right protective case will not only safeguard your MacBook Pro but also enhance its style and functionality.