An important component of any successful business is brand awareness. Customers' level of familiarity with your brand name is what determines whether or not they will purchase your business. When you have a solid brand identity, you can differentiate your business from your competitors and enhance your customer base. Here are top brand awareness techniques that will increase your business sales:
Branding through Social Media Platforms
You can use different social media platforms to boost brand awareness. Advertise your business, interact with your target audience, and share valuable content on social media platforms like Facebook, Instagram, Twitter, and LinkedIn to improve online brand visibility. You can showcase your quality goods and services through engaging images, videos, and blog posts by using the power of social media.
With social media marketing, you can also target specific audiences to get your brand name in front of your potential customers who may not have heard of your brand name before. Post your informational content consistently and use hashtags that are relevant to your business or industry to keep your followers engaged and informed about your products and services.
Share Useful Content
Writing and sharing useful content is one of the most effective ways to increase brand awareness. Your online brand visibility will increase and you will attract more customers to your business if you produce content that is valuable to your target audience. Content can be created in a variety of formats, including podcasts, blog posts, infographics, and videos. Make sure that your content is informational, useful, and relevant to the people you want to reach.
Also, you can share your engaging content on different platforms such as social media, your website, or guest posts on other websites to generate brand awareness. When you share your content on various platforms, it enhances your brand reach and helps to build your brand's credibility and authority.
Work with Influencers
Working with other popular brands and professional influencers is an amazing way to improve brand awareness. People who have a large social media following can help spread the word about your business to their followers. You can collaborate with influencers by paying them to market your brand name on their social media channels or by providing them with free products or quality services.
Similarly, collaborating with other brands whose target market is similar to yours can help raise your visibility. Co-branded content, joint promotions, and joint events can all be created when you collaborate with another brand. Your brand's credibility can be enhanced and your brand reach improved through collaboration with other brands. Learn to build a partner coselling program with WorkSpan.
Use Email Marketing
Your email list can be divided according to the interests, demographics, or actions of your subscribers. With this, you can send messages that are more specific to your audience's needs and interests.
Host Events
Attending and hosting events in your industry is a great way to increase brand recognition and position your company as a leader in your industry. You can meet other professionals in your field by attending industry events like conferences, trade shows, and networking events.
Also, you can plan your industry events such as webinars, workshops, or seminars. This allows you to showcase your expertise and provide value to your target audience. To enhance brand awareness, promote your events on your business website, social media channels, and through email marketing.
Promotional Giveaways
Promotional goods can help boost sales. When giveaway promotional items like SPF lip balms can increase brand recognition and customer loyalty, which can lead to more sales. In addition, promotional goods have the potential to serve as a reminder to customers about your brand, which may result in making additional purchases.
For any business to be successful, it is essential to increase brand awareness. Promotional items can help your business stand out from competitors. When you hand out customized promotional products like custom chapstick or personalized lip balm, it shows that your business is willing to invest in brand marketing efforts. This can help to differentiate your business from competitors and can lead to improved business sales.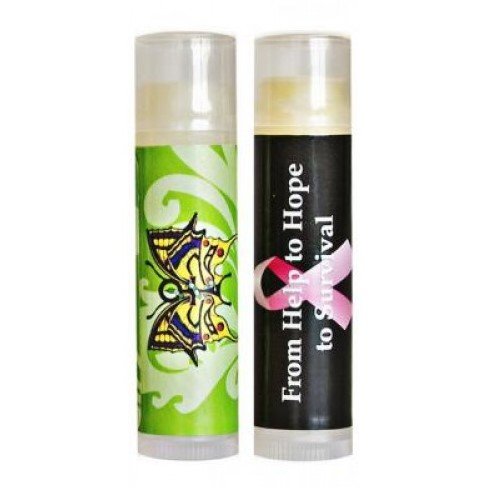 Final thoughts
People are more likely to buy from you if they are familiar with your brand. If people don't recognize your business name and logo, it will be hard for them to remember what makes you different or why they should pick you over another business.
When customers trust your brand name, they will feel more comfortable buying from you. If you want your brand to be known at all levels of the industry, you need to use marketing and advertising to establish a strong presence in your target market.