When you encounter a problem with your roof and see the cost of enlisting the help of a roofer, you may find yourself wondering whether a DIY job is possible. From Leeds roofing services to roofing contractors in Los Angeles, there's no denying that paying for a roofer will cost you more upfront than completing the job yourself. Despite this, when roofing work is incorrectly carried out, the cost of repairing such can be extortionate. Therefore, it's important to properly weigh up whether you should DIY or hire a roofer.
Detailed below are just some of the objects of consideration.
Expertise
Naturally, a roofer will have a greater level of expertise than someone who hasn't trained in the field. Therefore, they'll be able to diagnose the problem more quickly and with greater certainty and also be able to carry out the work more efficiently. As a result, opting for a roofer might be the most sensible choice for their expertise alone. After all, you wouldn't want to risk making the wrong decision after half an hour of Googling. This could only exacerbate the issue and result in the need for costly repairs.
Tools
Similarly, roofers have exactly the tools they need to carry out specific roofing tasks. These tools can be expensive, and you might not actually know which tools are suitable for which job. What's more, in order to avoid the cost of roofing-specific tools, you might try and "make do" with what you've got, which could also result in the wrong thing being done and, again, lead to costly repairs. A roofer, on the other hand, will have all tools available to them and know exactly the instance in which they should be used.
Learnable Skills
For the simplest of roofing tasks, a quick YouTube video might be all you need to carry out the necessary repairs. This isn't to say that you should carry out an entire roof replacement after watching a couple of videos, but the smaller things that won't be detrimental are certainly something you can have a go at for yourself. If you're unable to make these small repairs, you can always get in touch with a roofer after attempting it yourself. Just make sure you do so safely; roof repairs do require you to work at a height, after all.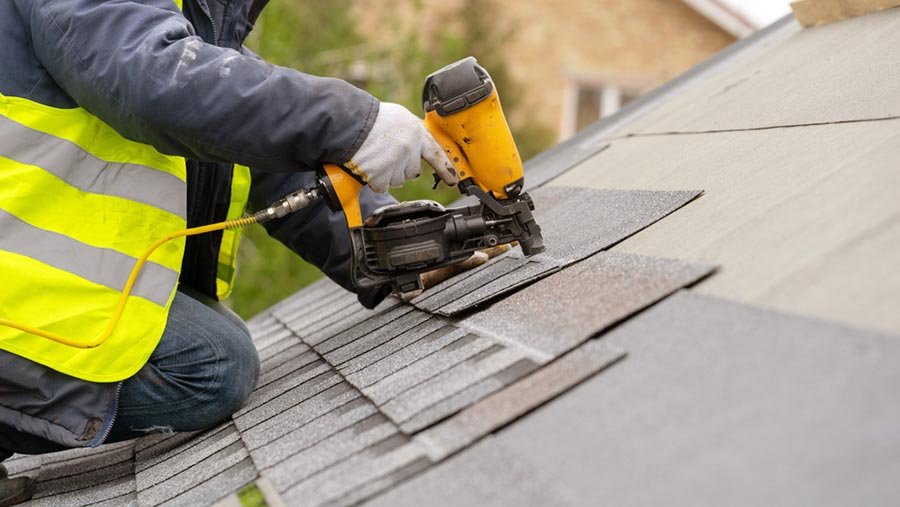 Outsourcing the Risk
If a roofing company makes a mistake during a repair or a replacement, it must cover the cost of fixing this mistake. If you try and repair your own roof and worsen the problem, it's down to you to pay for the repairs. Meanwhile, roofers are trained to work at a height safely, meaning they don't put themselves in danger in the same way a layperson would. Essentially, hiring a roofer means you're able to outsource the risk to protect your property, your wallet, and, most importantly, yourself. A residential roof is more than high enough to kill, so you should never put yourself in harm's way to potentially save a few pennies.
The Benefits of Roofing Contractors
Essentially, roofers have trained for a number of years, meaning they have the experience to conduct the following:
An efficient service
The use of up-to-date products and techniques
Damage control in the unexpected occurs
Expert advice
An accurate diagnosis
The above can only be said of good roofers, so make sure you opt for a reputable company that will leave you with a great roof. Ratings and reviews are the most effective means of determining whether a roofer is reliable or not. As a rule of thumb, the cheapest option won't be the best one.