Are you tired of seeing your property listing buried among the thousands of others on real estate websites? Don't fret! Increasing your exposure is essential if you're trying to sell or rent your property to draw in prospective buyers or tenants. One can make a property stand out by having the right number of listings. We'll go over the crucial steps for promoting your listing and ensuring you get the best return on your investment in this guide.
You can reach your target audience and raise the listing's visibility by implementing these suggestions, which range from improving the listing's appearance to using social media. You can increase your exposure and attract more potential customers by implementing the appropriate strategies. Therefore, let's begin and increase the exposure of your property listing!
Did You Know?
The market size, measured by revenue, of the online residential home sale listings industry was $1.9bn in 2022.
7 Key Steps to Maximize Exposure for Your Property Listing
Publish High-Quality Photographs
Photos are one of the most important aspects of any real estate listing. By using high-quality photos, you can raise the chance prospective renters or buyers will be interested in your property. Think about investing significant money in a high-end camera or hiring a professional photographer to take photos that best represent your property. Include pictures of the property's interior and exterior and any features or amenities you want to emphasize. Crop, edit, and include a variety of viewpoints in the photos for the best results.
Tip – However, if you wish to save time on these tasks, a credible or trusted Orlando property management company will help you find the right buyer/tenant faster by marketing your property on multiple platforms – handling everything from listing, onboarding, till periodic inspections and rent collections.
Hire a Property Management Company
One of the best ways to increase exposure for your property if you are new to property management is to hire property management services. These professionals have the expertise and know-how to market your property and attract prospective tenants or buyers effectively. Knowing that they can handle every aspect of the rental process, from tenant screening to rent collection, will make it easier for you to concentrate on other things. They can also help you maximize your return on investment, another beneficial service.
Did You Know?
In 2020, 97% of homebuyers used the internet for their new property search.
Make Up a Captivating Summary of the Property
In addition to photos, a strong property description can attract potential tenants or buyers. Ensure your description is written engaging and instructive and emphasizes your property's best features. Consider working with someone experienced if you're unsure of your writing abilities. Include information about the neighborhood, such as the locations of nearby businesses, parks, schools, and tourist attractions.
Take Advantage of Social Media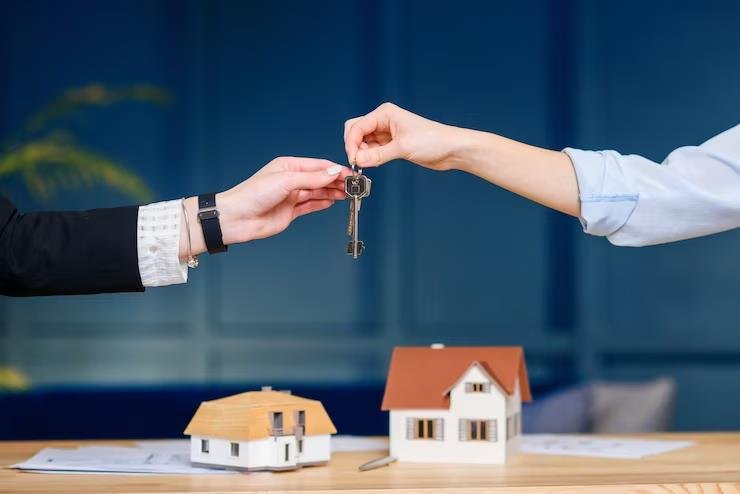 Social media marketing for your Orlando property management can be very successful. Post pictures and information about your property to your social media profiles, then ask your followers to share it with their contacts. Aside from that, you can reach out to prospective buyers or tenants who might be interested in your rental property by using paid advertising services. Participate in conversations with potential customers on social media platforms and answer any questions they might have.
Post Information About Your Property on Various Websites
Don't restrict the platforms where your properties are listed. List your property on various platforms to increase its visibility and audience. Verify that your listing is accurate, complete, and consistent across all platforms. To spread the word and reach more people, advertise your listing on social media. To entice potential buyers, include captivating images and videos.
Use Targeted Advertising
Your advertising can be targeted more precisely based on location, age, income, and interests. It can be done using online resources or conventional advertising techniques like flyers and billboards. By concentrating your advertising, you can connect with a group that is more likely to be interested in the properties you are selling. By using targeted advertising, you can contact prospective customers or renters who are especially interested in properties similar to yours that are up for rent.
Did You Know?
51% of buyers purchased a home they viewed online. Meanwhile, only 28% used a real estate agent to find their new home.
Take Virtual Tours Into Account
Video tours are increasingly being used in real estate listings. They support prospective tenants or buyers in better visualizing the property's layout and features. To create a professional-grade video tour, you'll need a camera, a tripod, a microphone, a light source, and other tools. You'll also need editing skills if you want the video to look professional.
End Note
Finding the essential steps to boosting exposure for your real estate listing can be difficult. However, you can ensure that your property listing receives the attention it deserves by devoting time to market research, comprehending the target audience, creating eye-catching visuals, and utilizing the appropriate marketing channels. Your listing will be at the top if you make the effort required to guarantee success. You can make a reliable and practical property listing by being diligent and researching.