Ebook writers are professional content creators that help in business promotion. Copywriters, ghostwriters, and other content-creating specialists can be considered ebook writers. A good ebook writer can create engaging and selling content from which any business will benefit.
There are several types of employment for Ebook writers for hire that companies may look into. These are:
Inhouse writers;
Freelance writers;
Content agency writers.
An in-house writer is a remote employee that works for the company. This hiring model will work if a company establishes long-term relations with a specialist. It will help deliver quality content regularly. Yet, such a type of professional relationship requires time and commitment.
Freelance writers are a diverse group of professionals. They know efficient content writing tips and methods of engaging content creation. Businesses may find freelance ebook writers on specialized resources using respective search filters.
Finally, ebook writing agencies are resources solely dedicated to writing and publishing ebooks. These platforms consist of top professionals that consistently deliver high-quality work. However, the pricing varies from agency to agency. This article will explore freelance hiring platforms and ebook writing agencies where you can find excellent ebook writers.
Where to Find the Best Ebook Writers
Verblio
Verblio is a content-creating service that specializes in SEO optimization. It features many specialists in marketing, fintech, and science. If your product or services require professional promotion, Verblio will create such content for you.
Clients do not have to manage their ebooks also. They place an order, and Verblio creates an order and finds an ebook writer. The service charges $119 per 1000-word ebook. The bigger the volume of the order, the bigger the discount will be. Besides, the service offers annual and monthly subscriptions.
Scripted
Scripted is a freelance platform dedicated solely to ebook writers. It works like any other similar service: a client places an order and then receives propositions from the copywriters to take it. Scripted is a professional resource that allows you to find the exact specialist for your ebook.
Yet, the pricing may be too high for projects on budget. Scripted requires a monthly subscription from $150 to $2500 per month. The exact sum depends on the amount of content a client may need. Besides, the service charges additional money per 1000 words written. Scripted does not fit small businesses. But if a company needs a consistent flow of high-quality content, Scripted will do the trick.
Upwork
Upwork is one of the biggest freelance websites on the market, which is its main feature. There are thousands of specialists, including ebook writers. There is a high chance that Upwork has a writer just for your task.
A client may post a project and wait for freelancers' feedback or search for a specialist manually. Upwork's downside is the lack of management. Clients have to monitor the project themselves, including quality assurance. Upwork presents a payment-by-hour model. The exact price depends on the specialist's experience in the industry. If a company has a solid management team, Upwork can become a reliable source of high-qualified ebook writers.
Express Writers
Express Writers is a professional copywriting agency that combines the speed of execution and quality of work. The platform guarantees 100% satisfaction and original and high-quality content. It also works like a professional agency: a client places an order, and Express Writers take the rest.
The pricing is steep, though. Express writers may charge from $9 to $30 per 100 words depending on the time a client needs to have the order. Express Writers does not fit for long-term relations. However, if a company needs an ebook in short terms, high-quality and original, Express Writers can save the day.
Textbroker
Textbroker is a content marketplace that unites clients and ebook writers. The platform itself manages little and only organizes the projects; the rest is up to the clients. However, Textbroker is a perfect place if a company needs a team of professionals. The platform may organize team-based projects as well.
Textbroker features a rating system. The higher writer's rating, the higher their price, and the more qualitative the content will be. Textbroker is an optimal solution for businesses that need to create a complex, long ebook for a reasonable price.
Writing Studio
Writing Studio is a copywriting agency that keeps a balance between the quality of work and delivery speed. The service charges from $20 to $125 per 100 words for an ebook and delivers the results within seven business days.
Writing Studio's specialists thoroughly research the topic to provide the best results. Clients may find writers from the following industries:
Law;
Medicine;
SaaS;
Financial Technology.
Writing Studio is a versatile solution for any company.
WriterAccess
WriterAccess is a perfect writing service for long-term professional relations. The platform provides a complete package of services, including quality assurance of the ebook, its design, and its originality. Besides, WriterAccess takes the management aspect as well. A client only needs to place an order and wait for its delivery.
The price for such extensive services is respective. WriterAccess will require a monthly subscription, from $39 to $349, depending on the quality of service a client needs. Besides, additional features take an additional fee and a fee per word.
WriterAccess offers a 30-day free trial, which clients can cancel anytime without additional charges. If a company requires a single ebook, WriterAccess is not the best choice. But if there is a massive promotional campaign, WriterAccess will deliver consistently qualitative content on time.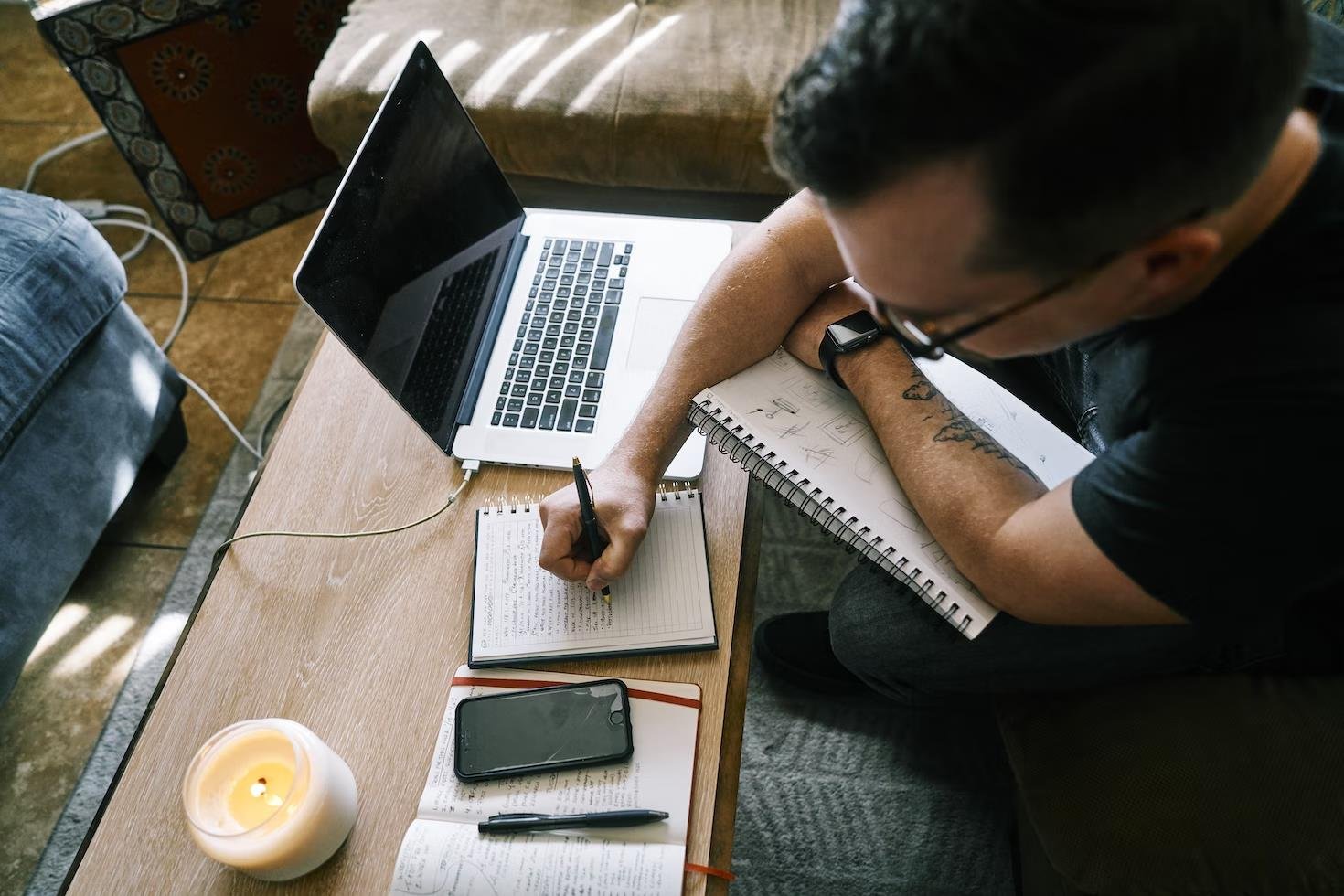 Crowd Content
Crowd Content is another freelance platform dedicated solely to ebook writers. Clients may expect pricing as low as $1 per 100 words to $12 from the highest-rated writers. Crowd Content has a star rating system from 1 to 5, where 5 are the best professionals. The client posts an order and then chooses the best writers that fit the job.
Crowd Content is an excellent platform for a company looking for low-budget yet qualitative work on its ebook.
Bottom Line
There is no universal ebook writing service. Each platform offers different benefits and has various downsides. The key to finding the best ebook writer is to determine the project's scope, budget, and deadline and then find a specialist to meet all these requirements.