Dark and moody kitchen concepts can often feel cramped and uninspiring. However, a new trend has emerged that combines comfort with a touch of drama, creating an atmosphere that is both cozy and captivating. This trend, known as the moody vibes kitchen, takes inspiration from the dramatic and mysterious elements of dark colors and finishes.
Achieving this aesthetic requires a careful selection of elements, and lighting is a game changer. Many people now have the option to incorporate black finish lighting into this kitchen concept as there is a wide range of designs and types of fixtures available in the market.
The Impact of Black Finish Lights
Black Finish Lights are a testament to the beauty found in simplicity. The bold black hue adds a touch of sophistication, creating a visual anchor that ties the entire kitchen together. The minimalist design ensures that these lights become a statement piece without overwhelming the space.
Versatility Meets Style
One of the standout features of Black Finish Lights is their versatility. Whether you have a contemporary or traditional kitchen, these lights effortlessly adapt, becoming a versatile accessory that complements various design elements. From sleek, modern countertops to classic cabinetry, the black finish seamlessly integrates into any style.
Now, let's explore the different types of black finish lights you can consider:
Black Finish Lighting Ideas
(moody kitchen with pendant lights via Instagram @beginninginthemiddle)
Bold Start with Matte Black Pendant Lights
Pendant lights offer a stylish and adjustable feature. One trending option for lighting up a kitchen island is this sleek design with a deep, non-reflective finish which is black matter. Zest Lighting's collection of black and matte black pendant lights can help you create a striking focal point and enhance the moody ambiance of your kitchen by clustering multiple pendants in varying heights.
Chic Contrast: Black Sconces on White Backsplash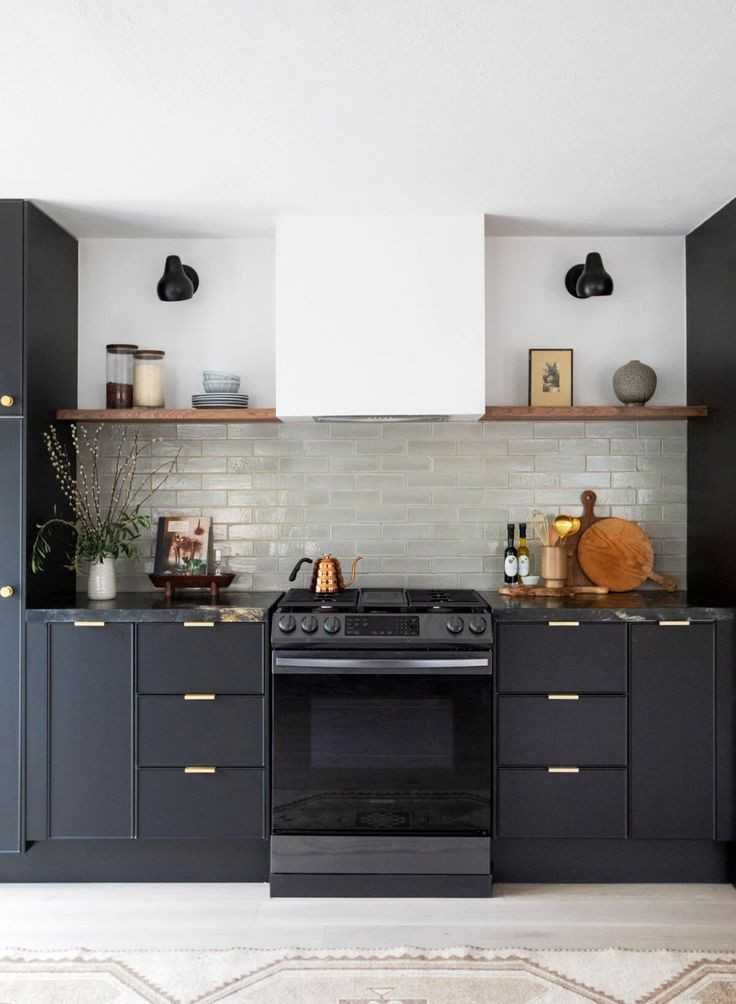 (photo source: www.fireclaytile.com)
Achieve a modern and edgy look by installing black sconces against a crisp white backsplash. The stark contrast adds visual interest, while the black finish exudes contemporary elegance. This dynamic duo creates a timeless aesthetic that captivates.
Spotlight on Style with Black Track Lighting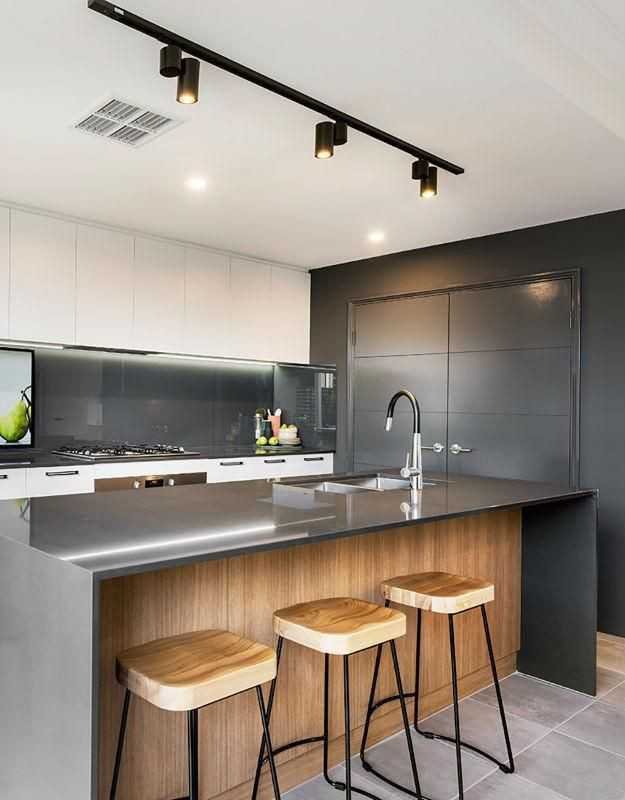 (black track lights in the kitchen via Pinterest)
For a flexible and adjustable lighting solution, opt for black track lighting. Illuminate specific areas, such as your kitchen workstations or artfully displayed culinary treasures. The versatility of track lighting allows you to curate the perfect ambiance for any culinary occasion.
Embrace Elegance with Statement Chandeliers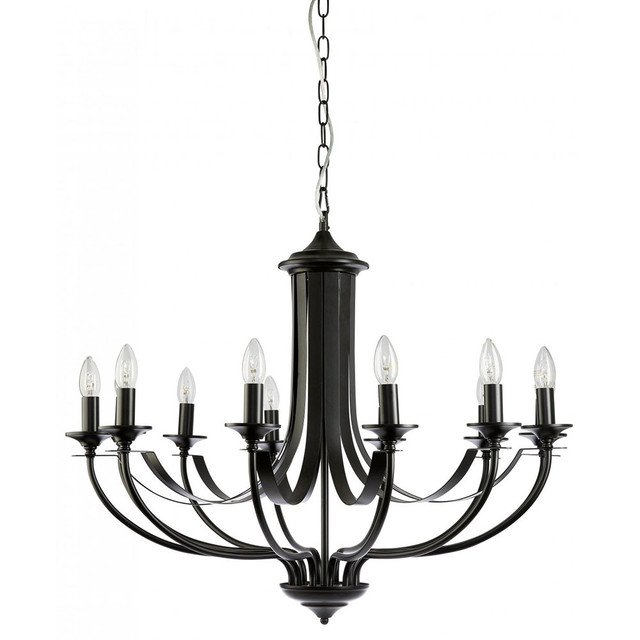 Dramatic Dining: Black Chandelier over the Table
(elegant black chandelier from Zest Lighting)
Gone are the days when having a chandelier is a sign of middle class status. It has become a trend in this new century for designers to display this striking piece in their clients' dining areas.
Chandeliers with black finishes belong to the modern styles. By hanging a black chandelier above the table, it adds a touch of drama to your meals, creating an intimate and luxurious atmosphere. Choose a design that complements your kitchen's aesthetic for a cohesive look.
Illuminate Open Shelving with Black Cage Lights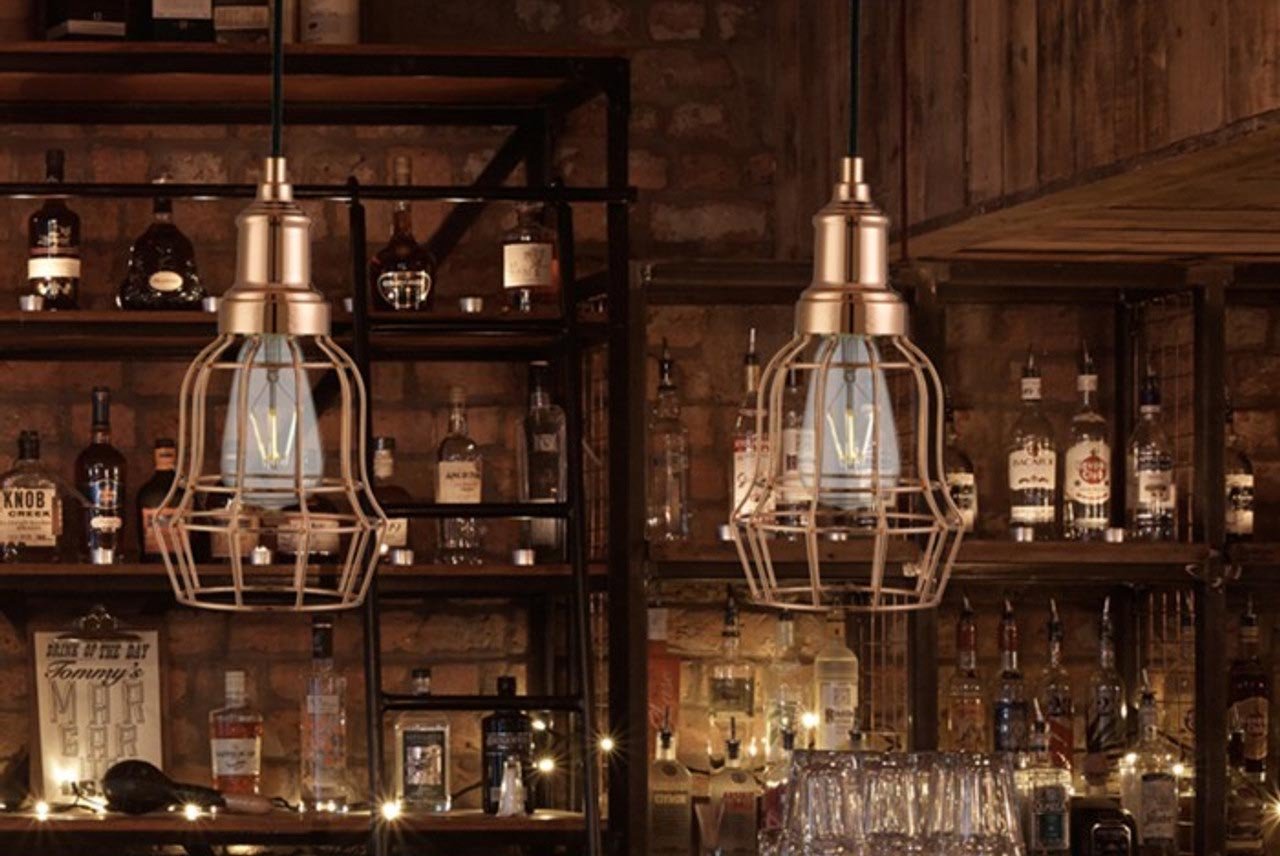 (photo source: www.zestlighting.com.au)
Highlight your open shelving with black cage lights. These fixtures not only provide ample illumination but also act as stylish design elements. Showcase your favorite kitchenware with a touch of industrial charm.
Stylish Functionality: Integrated Lighting Solutions
(photo source: www.backsplash.com)
Under-Cabinet Brilliance: Black LED Strips
Enhance both style and functionality by incorporating black LED strips under your cabinets. These discreet lights not only illuminate your workspace but also create a seamless and modern aesthetic. Perfect for late-night culinary adventures.
Glowing Cabinets: Interior Black Lighting
Take your cabinetry to the next level with interior black lighting. This subtle touch adds depth and sophistication, turning your kitchen into a showcase of modern design. It's the perfect way to make a statement without overwhelming the space.
Tips for Using Black Finish Lights in Your Dark Kitchen
To make the most of black finish lights in your dark kitchen, consider the following tips:
Layered Lighting
Combining various light sources creates depth and dimension, making your moody kitchen feel warm and welcoming.
Choosing the Right Size
Ensure your lights are proportionate to your kitchen's size. Oversized lights can be overwhelming, while undersized ones may not provide enough illumination.
Placement Matters
Strategically position your lights to highlight key areas, such as the kitchen island or dining area.
Dimmer Switches
To have flexibility in adjusting the brightness of your kitchen lighting, consider installing dimmer switches. This allows you to control the intensity of the light and create various atmospheres based on different moods or preferences.