Data enrichment is all about obtaining more information. But how do data enrichment tools work, and which one is the best? The solution is determined by your company's requirements. This is why we examined as many use cases as possible to assist you in finding the best solution.
What is Data Enrichment?
The practice of appending and augmenting the first-party database from internal sources with data gathered from third-party sources is known as data enrichment. Enriched data is utilized to supplement the limited client information available and so add to marketing efforts. So, what exactly is first-party data? The information you acquire directly from your consumers is referred to as first-party data.
Regardless of its origin, all consumer data begins its journey in raw form. Raw data may be gathered from any source, including email lists, social media, and website traffic.
When client data is acquired, information is collected and stored in a central data repository and is often meaningless outside of a certain context. Data enrichment adds value to raw data by supplementing it with other data.
What are Data Enrichment Tools?
A data enrichment tool allows you to link single data points to other data sources. The primary objective is to gather more information. Tools for data enrichment can enhance your understanding about a website visitor, a business, or a prospective customer. One of the most significant advantages of data enrichment tools is that you do not need to request additional information. They give seamless additional information, which is why they are so popular for verifying IDs at the onboarding and transaction stages.
How Data Enrichment Tools Work
Data enrichment improves the utility of acquired audience data by providing deeper insight and more information, allowing marketers to target prospects with more tailored and relevant communications. Data enrichment expands on the information you already have on your leads, prospects, and customers to give more detailed insights that may be used to complete more deals.
Top features of modern enrichment tools
Data enrichment technologies may examine a wide range of data points, including IP addresses, email addresses, and phone numbers. When selecting such tools, keep the following qualities in mind:
You may be content to wait for the results of your search for manual reviews. However, if you automate your inquiries, you would want a quick response time.
Once again, data enrichment tools that allow manual queries may be found here. Consider how long API integration will disrupt your business.
Many data enrichment technologies provide a free search. However, the results are behind a paywall. Before you begin your search, make sure to read the tiny print.
Some data enrichment methods rely on outdated datasets. You must guarantee that yours routinely maintains its databases to deliver the most up-to-date information.
The Top 7 Data Enrichment Tools to Use in 2023
Here's our list of the 7 best data enrichment tools in 2023:
ZoomInfo

ZoomInfo (previously DiscoveryOrg) is a directory-based B2B intelligence and contact data enrichment solution. Choose ZoomInfo if your company wants to expand through human-verified prospecting of B2B datasets. ZoomInfo's main selling point is that it can be used for sales, online marketing, and recruiting.
The firm is today used by some of the most well-known corporations, like Google, Amazon, and Zoom Video.
The effectiveness for smaller entities is ambiguous, but ZoomInfo can be utilized to confirm company and profile data, all of which is merely a few clicks away.
Experian

Experian is a well-known credit scoring company in the UK, but it also provides global data enrichment services, with an emphasis on completing client records. This is important if you need to fulfill KYC (know your customer) and AML (anti-money laundering) regulations.
Experian's data enrichment is offered for free trial, however deciding which product to use might be challenging. There is a data quality platform and connection with Salesforce, Magento, Microsoft, and Oracle. However, there is no clear explanation as to how it ties into other Experian products like business credit reports, targeted marketing, or debt collection.
Clearbit

Clearbit is a marketing data platform that lets you make use of data to find the individuals most likely to buy your products or services, allowing you to optimize your sales.
This tool assists you in learning more about the interests and demographics of your target audience so that you may apply more targeted marketing and sales strategies that encourage customers to convert. Clearbit also allows you to collect additional information about your prospects, allowing you to identify high-value leads and display them the correct messaging at the right moment to seal the transaction.
Crunchbase Enterprise

Crunchbase is another well-known tool that provides data enrichment. The globally recognized database for corporations, fundraising rounds, and investors also operates as prospecting software, aiding you in identifying and finalizing the right deals.
Crunchbase Enterprise allows you to access all of a company's business data directly in your CRM via a simple API connection or bulk CSV export. You may then utilize information to your benefit, such as personalizing messaging, discovering suggested prospects based on your needs, or conducting market research.
Datanyze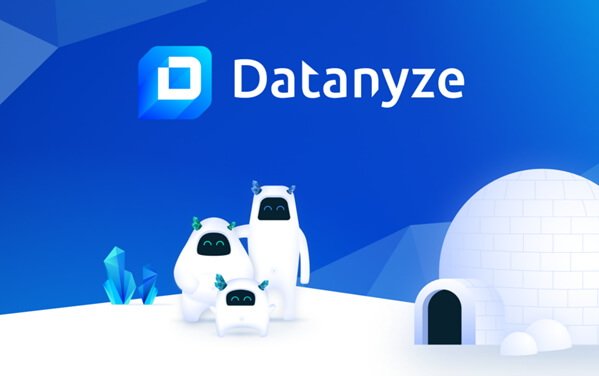 Datanyze collects data to help you better understand your audience and produce more leads and conversions for your business. Furthermore, Datanyze allows you to grab data immediately from a company's website or a user's social media profile, allowing you to quickly contact prospects and begin selling. This robust technology also allows you to automatically segment email lists and construct email messages to nurture more leads into conversion.
MaxMind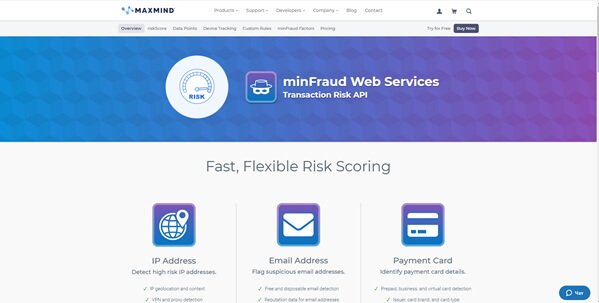 Over 5,000 businesses depend on MaxMind's GeoIP data to augment information about website visitors. It can be beneficial not just for fraud detection, but also for displaying relevant material and advertisements, obtaining more exact analytics, and enforcing digital rights (copyright and related concerns).
Businesses may learn about their consumers' connection speeds and ISPs, and there is also an e-commerce-specific fraud protection solution called minFraud. In addition, MaxMind provides services for commercial licensing, precise web services, and anonymous IP databases.
Snov.io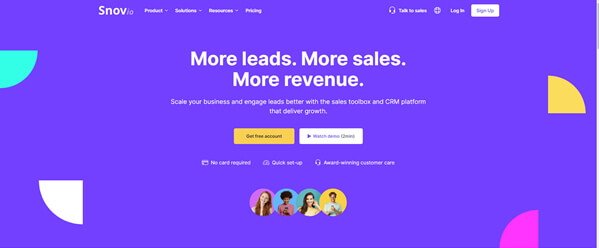 Snov.io is a CRM platform that enables businesses like yours to collect and exploit audience data to increase sales and income.
Snov.io can not only collect useful data from your leads and consumers, but it can also assist you in using that data to create data-backed plans and messaging that will generate greater outcomes.
Snov.io can be used to:
Send customized email drip campaigns;
Repair any gaps in your sales funnel;
Upselling items based on client preferences;
Targeted marketing messaging can help you reach high-value leads.
Conclusion
Data enrichment is a strong tool with hundreds of use cases, therefore the best approach is dependent on what you want to do with it.
The more you know about your prospects, the more tailored your messaging, campaigns, adverts, and content may be. And more relevant communications translate into more effective marketing and sales!