Are you looking to increase your Instagram reach and engagement? The answer lies in hashtags. These tiny powerful tools are more than just trendy additions to your posts. They're vital for increasing your Instagram visibility, especially when it comes to Instagram Reels. But with millions of hashtags floating around, how do you pick the right ones for your Reels? How can you make sure your content doesn't get lost in the Instagram sea?
In this blog post, we'll discuss the top hashtags for #Reels that can skyrocket your Instagram reach. So, let's get started;
Why are Hashtags Important for Instagram Reels?
With the introduction of reels, hashtags have become even more crucial on Instagram. Apart from categorizing your content, they also help in boosting your reach and engagement on the platform. Here's why;
Discovery: Instagram is a huge marketplace of ideas, images, and videos. Without a hashtag, your Reel might get lost in this sea of content. Hashtags categorize your reels under specific themes or topics, making them more discoverable to users interested in those subjects.
Engagement: Engaging with your audience is not a one-way street. Hashtags create an environment of interaction. When you use a hashtag, you're not just making a statement; you're inviting your audience to join a larger conversation.
Reach: Hashtags can catapult your Reel from obscurity to viral status. They are instrumental in expanding your reach beyond your followers and into broader Instagram communities.
Remember, it's not just about using hashtags, but using them wisely. Too many can seem spammy, too few might limit your reach. Find your balance.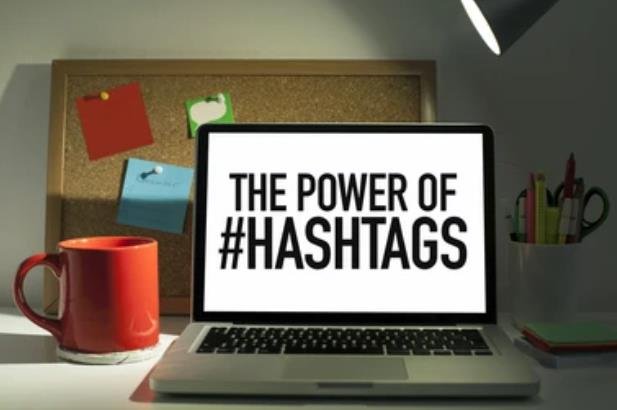 Types of Hashtags for Instagram
General Instagram Hashtags
General Instagram Hashtags like #instareels, #entertainment, and #creativity are your allies for a broad appeal. They cast a wide net, capturing a diverse audience across different interests.
Emotional and Relatable Hashtags
Emotional and Relatable Hashtags such as #MondayMotivation, #ThrowbackThursday, or #WeekendVibes resonate with universal human experiences. They make your posts more relatable, sparking connections with your audience.
Niche and Specific Hashtags
Niche and Specific Hashtags, for instance, #fashionreels, #foodreels, or #fitnessreels, target a specific group. These are perfect for reaching your core audience who share your specific interests.
Location-Based Hashtags
Don't underestimate the power of geography. Location-Based Hashtags (#NYCReels or #LARewind) can help you connect with local communities and businesses, or appeal to a specific city's audience.
Industry-Related Hashtags
Industry-Related Hashtags such as #beautyreels, #travelreels, or #businessreels, let you reach industry peers and enthusiasts. They're great for networking and demonstrating your expertise.
Action-Oriented Hashtags
Want your audience to take action? These are calls to action that encourage your audience to interact with your posts. Using hashtags like #likeandsubscribe, #followforfollow, or #commentbelow can help boost engagement.
Content-Type Hashtags
Finally, Content-Type Hashtags (#tutorial, #comedy, or #dancing) help clarify what your post is about. These are ideal for attracting viewers seeking specific types of content.
Top Hashtags for #Reels to Grow Your Instagram Reach
Let's discuss some of the top-performing hashtags that can give your Reels the boost they need.
#Reels: This is your go-to hashtag, an open invitation into the buzzing world of Instagram Reels. It's the perfect starting point to get your content in front of an engaged, global audience.
#InstaReels: Another popular hashtag, #InstaReels helps to connect your content with users actively seeking Reels on Instagram.
#ReelsMagic: This hashtag is perfect for clips that mesmerize and entertain.
#ReelsVideos, #ReelsOfTheDay: If you're posting Videos or daily Reels content, this hashtag can help keep your posts organized and also increase their visibility on the explore page.
#ViralReels: Who doesn't want their Reels to go viral? Using this hashtag can give your posts that extra push to reach a wider audience on Instagram.
#TrendingReels: Stay ahead of the curve by using this hashtag for your Reels content. It's a great way to tap into current trends and increase your chances of appearing on the explore page.
#FoodieReels: For all the foodies out there, this hashtag is perfect for showcasing your culinary skills on Reels and connecting with other food enthusiasts on Instagram.
#ReelsDance: Dancing is a popular type of content on Reels, and using this hashtag can help your posts be discovered by users who are specifically looking for dance-related content.
#ExplorePage: The explore page is where many Instagram users go to discover new content. By using this hashtag, your Reels have a higher chance of appearing on the explore page and reaching a wider audience.
#Trending: Stay relevant and increase your reach by using this popular hashtag for all your Reels content.
#Funny: Using this hashtag can help showcase your funniest Reels and attract more engagement from users who are looking for a good laugh.
#Dance: A simple and commonly used hashtag, using this can help your Reels posts be discovered by users who are specifically interested in dance content.
#Music: Whether you're dancing to a popular song or showcasing your musical talents, this hashtag is perfect for all things music-related on Reels.
#Comedy: Similar to the #Funny hashtag, using this one can help your Reels be discovered by users who are looking for comedic content.
#Fashion: This one's for the fashionistas out there. Share your style, your fashion hacks, or the latest trends with this hashtag.

FAQ's
Q: What are 3 popular hashtags in 2023?
A: In 2023, some of the popular hashtags on Instagram include #Love, #Instagood, and #Bestlife. These hashtags have been consistently trending and can help increase your reach on the platform.
Q: Do hashtags increase reach on Instagram?
A: Absolutely! Hashtags are like the fuel to your Instagram reach rocket. They can catapult your content into the feeds of people who don't follow you but are interested in your content's theme.
Q: Why are hashtags powerful?
Hashtags are like the unsung heroes of social media. They are a powerful tool to increase your social presence and reach your target audience. Think of them as the road signs that direct traffic – your audience to your content.
Q: How to get 1,000 views on Instagram reel?
One way to increase views on your Instagram reels is by using popular hashtags in your posts. This will help your content appear in more feeds, increasing its visibility and potential for engagement. Additionally, creating engaging and high-quality content will attract more views organically.
Conclusion
In conclusion, including the right hashtags can make a huge difference in your Instagram Reels' reach and engagement. With the right combination of hashtags and creativity, you can truly reach new heights on Instagram with your Reels. Don't forget to maintain authenticity, engaging directly with your audience and creating content that resonates with them. So, good luck and thanks for reading!