Securing a loan, whether for our home, car, or personal project, can be an exciting milestone in life. However, the journey can often be fraught with complex choices and potential pitfalls. In fact, Americans owe $232 billion in personal loan debt as of the second quarter of 2023. In order to secure a successful loan, a loan officer steps in as your invaluable guide, providing a steady hand and expert advice from the moment you contemplate borrowing to the final payment.
In this blog post, we'll highlight the essential role of a loan officer in the lending process by detailing six ways they help you navigate from beginning to end so you can achieve your financial goals with confidence. Understanding their contributions may not only make borrowing smoother and cheaper, it may help you save money over time.
Expert Financial Guidance
Loan officers possess an in-depth knowledge of the ever-evolving financial landscape, from market conditions and interest rates to loan programs available. When contemplating taking out a loan, these officers serve as your financial compass by helping navigate you through all your available options. They carefully consider factors like your credit score, income, and expenses, when making the decision of which loans would best meet your individual needs and goals.
For instance, reverse mortgage loan officers specialize in helping older adults leverage their home equity for a more comfortable retirement. They help them make informed decisions that coincide with their retirement goals.
Personalized financial advice provided by loan officers ensures you're equipped with the knowledge to make informed decisions regarding your borrowing, helping you navigate the lending process with confidence. Expert guidance provided by loan officers can be the key to unlocking a smooth and financially successful borrowing experience.
Personalized Loan Recommendations
No two borrowers are alike, and loan officers understand this better than anyone. Loan officers take the time to understand your unique financial situation and goals to offer tailored loan recommendations that best meet them.
Be it mortgage, auto, or personal loan, they provide expert guidance in finding loan products, terms, and interest rates that best meet your circumstances. This approach saves time and money during the lending process and could even save you from common pitfalls along the way.
Assistance with the Application Process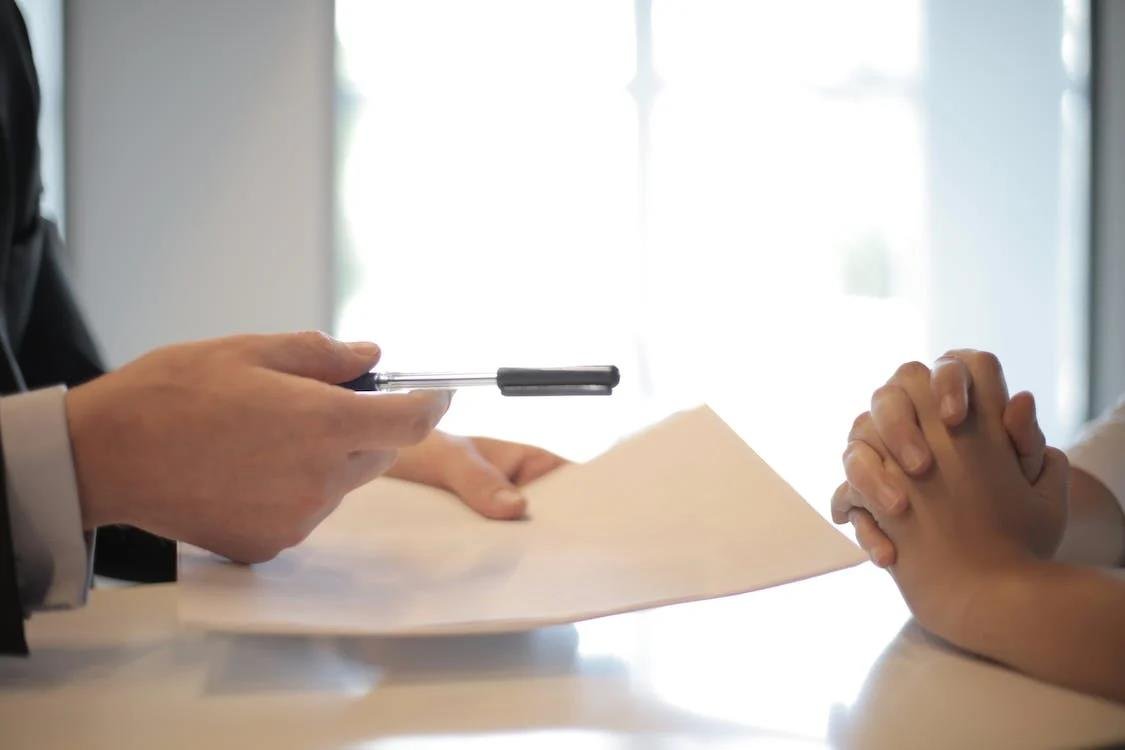 Filling out a loan application can be time-consuming and can even be confusing at times. Loan officers are there to streamline this process for you. They will assist you in completing the necessary paperwork accurately and efficiently.
Your lender can also explain any complex terms or requirements, helping to ensure you understand the implications of the loan you're applying for and reduce stress in the application process as well as increase chances of approval.
Negotiating on Your Behalf
When it comes to negotiating the terms of your loan, having a loan officer on your side can be invaluable. They have access to industry knowledge and good relationships with lenders, which will allow them to advocate on your behalf during negotiations.
This can include securing a lower interest rate, reducing fees, or even getting special terms that are more favorable to you. Loan officers are skilled at advocating for their clients, helping you get the best deal possible.
Issue Resolution
The lending process can sometimes encounter roadblocks or unexpected challenges. Whether it's a credit issue, a document discrepancy, or a lender requirement you didn't anticipate, loan officers are adept at problem-solving.
They can work with you to find solutions, such as improving your credit score, providing additional documentation, or finding alternative lending options if needed. Their experience in navigating these challenges can make a significant difference in your loan approval and terms.
Ongoing Support and Communication
Your relationship with a loan officer doesn't end once your loan is approved and funded. They provide ongoing support and communication throughout the life of your loan.
They assist by answering any queries regarding loan terms, providing payment solutions and even refinancing or loan modification if your circumstances change. Their goal is to make sure that your loan continues to align with your financial goals while acting as a reliable resource whenever needed.
Wrapping Up
A loan officer plays a crucial role in helping you secure a loan from start to finish. They offer expert financial guidance, personalized loan recommendations, assistance with the application process, and negotiation skills to get you the best terms. They are also adept at problem-solving and provide ongoing support and communication.
Hiring the services of a loan officer will allow you to navigate the complex world of lending with confidence, knowing you have an expert ally by your side. So, when considering taking out a loan, keep this fact in mind and remember how loan officers can be invaluable resources when helping make your financial goals come to fruition.